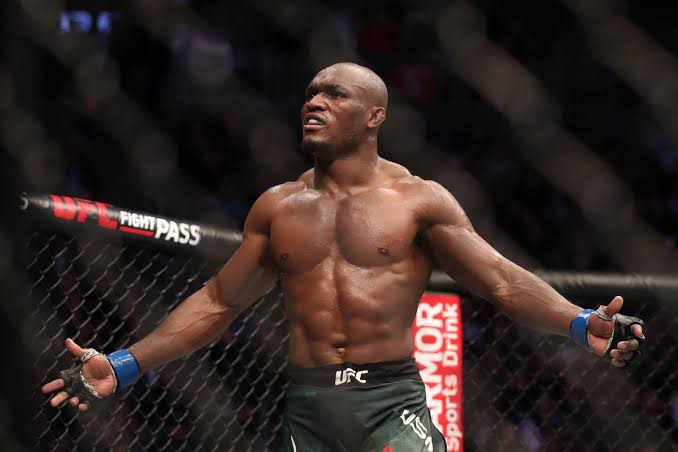 Nigeria's Kamaru Usman, in the early hours of Sunday, defeated Colby Covingtoncourtesy of a fifth-round knockout to retain his UFC welterweight title at UFC 245 in Las Vegas, Nevada.⁣
⁣
The 'Nigerian Nightmare' stopped Covington in the final round after multiple knockdowns, in a contest that saw the two elite wrestlers strike throughout.⁣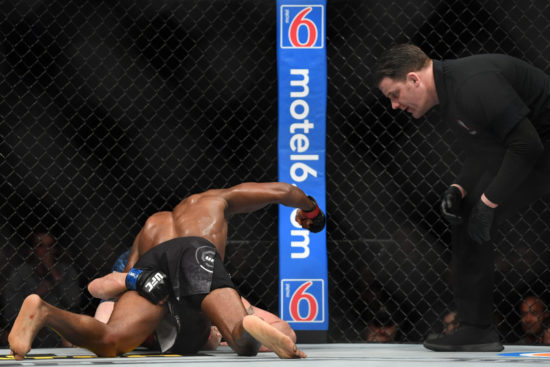 ⁣
The win took Usman's mixed martial arts record to 16-1-0 (11-0 in the UFC) while Covington, who was previously interim champion of the division, dropped to 15-2-0.
Covington, in the build-up to the fight, showed little respect towards Usman, using uncomplimentary words, and even predicting it would be "an easy fight for me."
He even insulted Usman's Nigerian heritage, saying: "How is he more American than me? My family has served in the Korean War, in the Vietnam War; my family has shed blood for that flag, for the red, white and blue of America. What has his family ever done for America beside serve in the Federal penitentiary?"
He added: "He's out here claiming to be the first Nigerian-born, African champion. He was born in Dallas. He went to college in Nebraska. He was wiping the mats at the Olympic training centre in Colorado, and now he lives in Boca Raton (Florida). There ain't no Nigerian nightmares in Boca. The only things in Boca are early bird specials."
But that is exactly what 'Chaos' Covington will be having for the next couple of nights – if not weeks – after Auchi, Edo State-born Usman, who has been unstoppable since making his UFC debut back in 2015, winning 10 fights in a row, and becoming the first Nigerian-born champion in UFC history in the process, handed out a mixed martial arts lesson to the cocky American.
After an opening round that saw Usman hurting Covington with a hard right to the body that hurt the American, the Nigerian Nightmare continued to churn out blows in the second round with a steady stream of jabs and a couple of rights that pushed Covington back late in the round.
In the third round, Usman continued to throw front kicks to the body of Covington and scored with another right to the body, but in the ensuing exchange, Usman took an eye poke. Before the round ended though, the Nigerian planted a right hand that Colby apparently thought was an eye poke, but replays showed that Usman landed a very hard right hand.
At this point, Covington could be heard telling his corner that he feared the Nigerian may have broken his jaw. Usman, possibly aware, came out firing in the fourth round, landing more hard shots, and opening a cut above Covington's left eye. But Covington continued to press forward, and landed several strikes, even staggering Usman with a hard left towards the end of the round.
However, in the fifth and final round, with Covington appearing to be on the ascendency, Usman floored Covington with a right hand, and then after following up with a few more powerful shots, the fight was called by the referee.